Keno (Blackcraig Trapper)
KENO
Blackcraig Trapper
06.09.97 - 03.05.11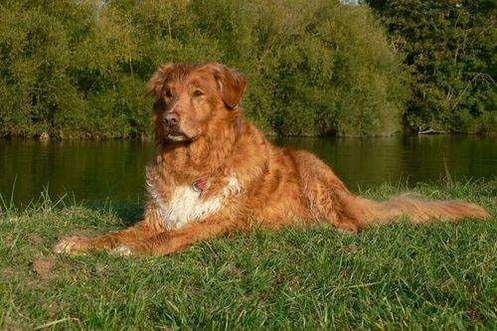 Keno came into my life in 1997, after meeting Rhona and her dogs. Brenda rang several people on my behalf trying to find anyone with a litter from Nova, Winfren Vulpaqula Cadian whose photo I had fallen in love with. She was told by someone that a breeder in Edinburgh had a litter of 9 male puppies,which all but one were available for sale. She spoke to the the breeder Patricia Campbell and arranged for us to go up and see the puppies.
When we got there Brenda picked out four of the puppies to do the puppy test on and eventually pointed to Keno and said he should do you ok!
He was shown at a few local open shows and most often we came back with a red rosette but my love at the time was for obedience. We trained hard under the watchful eye of Brenda, (yep she was my obedience trainer as well as my friend!), and when she thought we were ready we hit the obedience rings

.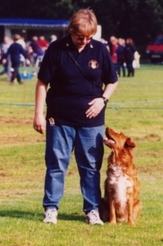 Keno did really well even though he had me as a hindrance and he won out of Pre-Beginners, Beginners and gained a place in Novice before I retired him.
He's also my TV advert star having appeared on a Christmas WH Smith advert (with Nicholas Lyndhurst's face superimposed on his though), and in a Bakers Treat advert holding a watering hose. He also did a couple of photo shoots for Hills Science food like the one below.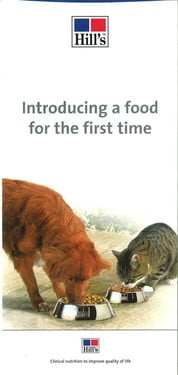 He's now over 13 years old and sadly slowing down, he doesn't hear as well but his nose is twice as good and he can sniff out a pocket of treats without any difficulty at all.
He does have arthritis and on cold damp days he seems to feel it more than normal so we do have him on medication but apart from that and the occasional bad tummy from eating something he shouldn't he has been a really fit and healthy dog.