Kiva (Riverwatcher Ikkuma)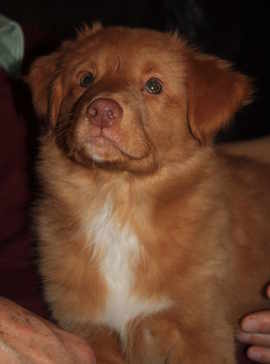 RBIS at NSDTR Club of UK Open Show 2013
Kiva is one of the girls from the first "Inuit" litter that we are currently kept.
Her name means fire and she is lovely and very bold.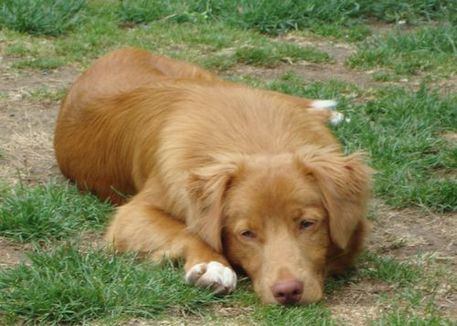 Gosh it's hard to believe this special girl will be 4 years old in November 2013 - where did the time go? She is such a fabulous dog to own and has acheived so many things including her from winning her class at Crufts to getting her Kennel Club Gold Good Citizen - things her mother has never done.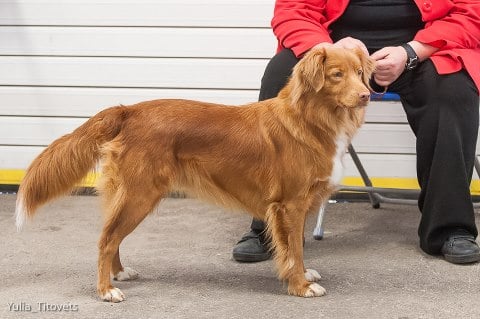 Photo by Yulia Titiovets
We ended the year 2013 on a high with Kiva taking the Reserve Best in Show behind her Best in Show younger half brother Kyro at the NSDTR Club of UK Open Show. Then to make the year complete we got her hip and elbow scores back - she is one of only 5 tollers x-rayed so far to have 0/0 hips and 0/0 elbows. Hopefully she will become a mum in 2014.
Kiva is now nearly 7 and really would prefer to stay at home and sleep rather than go to a show - however this did not stop her from winning her studbook number under Mrs Carole Coode this year. This achievement made it so that all my current tollers are qualified for life to Crufts and she was the 6th Riverwatcher to have earned a studbook number.
It is now 2017 and as Kiva comes to the shows generally we have been entering her in the veteran classes - she enjoys the treats she gets in the ring but she is content to find a ringside lap to sit in really lol.