Punk (Riverwatcher Kila)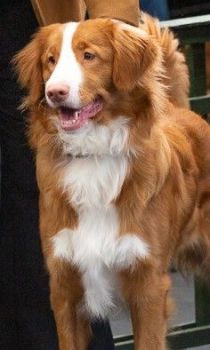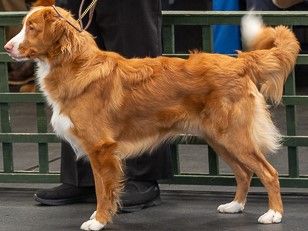 PRA-PRCD - Clear (Pawprints tested)
Degenerative Encephalopathy - Clear by Parentage
CEA-CH - Clear (Pawprints tested)
CDDY - Normal/Normal (UC Davis tested)
Degenerative Myleopathy - Clear by parentage
Hips - RH 5 / LH 3 = 8
Elbows - RE 0 / LE 0 = 0
Punk (Riverwatcher Kila) is the latest addition to the Riverwatcher showing team. He was born in May 2018, his Mum is Kyte (ShCh/Int ShCh Riverwatcher Pikpaktuk JW) and his dad is Iago (Multi Ch Kitimat Pistachio).
His name Kila is still following the tradition of an Inuit name - his means "witch's power"
He started his showing career in style under a breed specialist taking his first Best Puppy in Breed at just 6 months and 2 days old.